2022 has already started, but we still want to look back at our activities in December, which were mainly focused on the holidays.
Sinterklaas activity Serve the Kids
On Wednesday December 1st, the Sinterklaas celebration organized by Serve the Kids took place. It was a nice afternoon full of pepernoten, gifts and a nice Sinterklaas atmosphere for the children. We would like to thank Quiet Netherlands and Portagora Tilburg for the donation of the gifts and for making this successful day possible!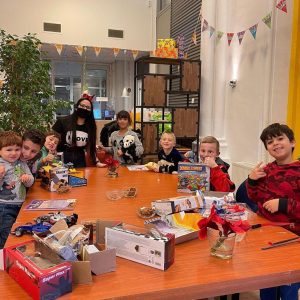 Sinterklaas activity Serve the Homeless
On Wednesday December 1st, four committee members of Serve the Homeless were sent to Sterk Huis. Here, together with many children, they ate pepernoten, made name tags and danced a lot. All in all it was a fun afternoon!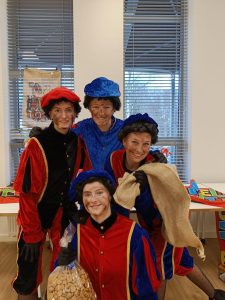 Christmas cards Serve the Grey
From December 3rd until December 17th, Serve the Grey collected Christmas cards for lonely elderly people in nursing homes. Anyone who was interested in sending a card could visit us on December 3rd to write a card in person. Besides that during the two weeks after December 3rd you could submit a text or send a card yourself to a committee member. Ultimately, 171 cards were collected and delivered at the nursing homes. Thank you to everyone who wrote a card! Thanks to you we were able to make many elderly people happy with a beautiful Christmas wish.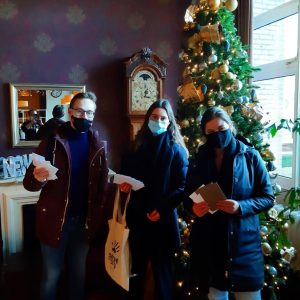 Christmas activity Serve the Grey
On December 8th, committee Serve the Grey made Christmas decorations for the elderly people of nursing home De Hazelaar. The elderly people were very grateful to us for this gesture. All in all it was a successful activity!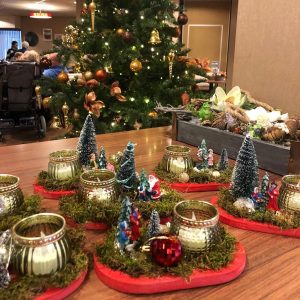 Baking cookies Serve the Brave
Serve the Brave baked cookies and cupcakes for the families in the Ronald Mc Donald house in Tilburg on December 23th. The Ronald Mc Donald house offers families of sick children a place to stay, so that they can always be close to their sick child in the hospital. Especially during the holidays it is nice to be close to your sick child, brother or sister. To support these families during these days, the committee members of Serve the Brave baked cookies and cupcakes for them.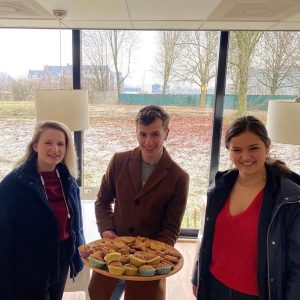 Toys collection Serve the Homeless
In the weeks before the holidays, Serve the Homeless collected toys for children in an asylum center in Gilze. Last week they were able to make a lot of children happy with toys. We would like to thank everyone for donating and in particular Big Bazar (Burgemeester Brokxlaan) and thrift store Tweede Editie for being our collection points.