Due to the corona virus, our board interest evening continues in a different way (Skype). To give more information about a board year at STC, we give the word to former board members.
Today Rémy-Josquin Carré, tells more about his position and what it brought him.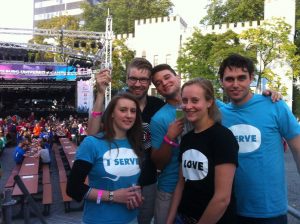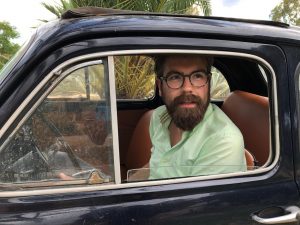 "Who are you, what was your position during your board year and in which year was your board?"
I am Rémy-Josquin Carré, graduated for quite some time now, but I got involved with Serve the City in 2010 quite soon after it was founded, through a good friend who introduced me to Hans van Dijk: the founding father of Serve the City Tilburg.
At that time I was a student of Legal Public Administration and I had already been on the University Council with SAM. After that time, I still wanted to stay active with a strong intention to get fellow students and myself out of the triangle college-college-dorm.
Precisely because together we are the privileged group of people who have more opportunities (and perhaps also had from home), in a city like Tilburg with metropolitan problems. At the time I had already reported cautiously to the Vincentius Association, a locally oriented aid organization for the less fortunate. Around the same time, more people in college were living with such an idea, and that was the beginning of what it says ten years later!
Attached an old newsletter article that I found from 2010:
History repeats itself
In 1953 there was a Student Conference in Tilburg that focused on helping the poor in the neighborhoods Broekhoven II and later also Broekhoven III.
Recently there was an article in the Brabants Dagblad under the headline: Student does voluntary work; a volunteer network Serve the City.
Serve the City should encourage students to volunteer and bring them into contact with people in need of help from Tilburg. In Tilburg there are 26,000 students. Of these, there are definitely some who are attracted to volunteer work. We will quickly contact the Vincentius board and see where we can exchange information and advice. Maybe also a new source of interest for young people in our work. Who has the youth, has the future.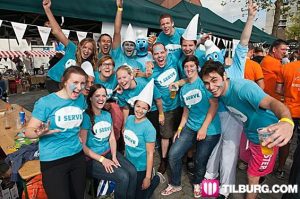 '"Have you benefited from your time at Serve in the years following your board?"
Ultimately, precisely because we had to invent the wheel with Serve with a few solid core people, where we experimented with StC action weeks, StC focus days, a " core team " and ultimately through a scholarship application I had a lot of help from Serve build with it.
Whether it concerns the intrinsically motivated people with whom you come up with the projects, look up people from your own network to make it bigger or you carry out invented activities yourself, you are just pioneering.
I never dreamed at first that we would be here ten years later. In those early days we had no room, no budget and no manpower. It was just an idea of ​​some motivated people who thought that all Tilburg students should find this interesting.
From being able to use the hall-of-fame to create something big for free, to meeting in someone's home in the student room, it has brought me so much experience and growth!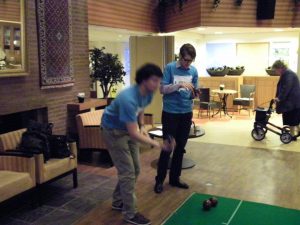 "What is the most valuable thing you learned during your board year?"
It may sound cliché, but the greatest achievement was and still is the human value and intrinsic selflessness of your fellow human beings. Not for the money, not for the honor but really for your fellow man.
Of course I also realize that this can be a nice CV thing for students, but I did this work with people for whom this was a great experiment, an idea we believed together. I learned that you can move mountains together. That you can transform a fun idea into a large volunteer organization with employees, committees and super cool board, year after year!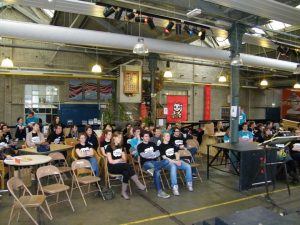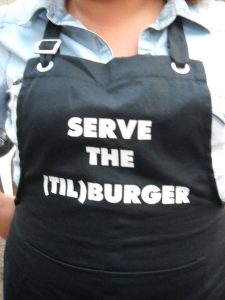 "What activity did you remember most?"
The activity that has stayed with me the most is a serve the dinner at the Hazelaar in 2011 where we have drawn who was allowed to eat at the table with the elderly and the sponsored delicious food and who had to serve.
You guessed it: I was allowed to serve myself and obediently serve my own friends, who take it. With an extra deep bow to the StC regents;)
Ever since then I knew that I had been born for a serving life. And yes, fortunately we also got a portion of the three-course menu in the kitchen.