Written by: Ashley van den Adel
We have been busy during the first weeks of December. Although physical contact is currently not possible, we are still trying to give something back to Tilburg society.
Serve the Homeless: Last December 7, committee members of Serve the Homeless visited SMO Traverse to bring bags with care products. Traverse is there to receive people who do not have a home or to offer support to people who are in danger of losing their home. In this way we try to support them during these dark days.
Serve the Grey: On December 10, Serve the Grey brought home-made Christmas pieces to the Damast treatment center. Originally, they were supposed to make Christmas pieces together with the elderly, but unfortunately this could not take place due to the tightened measures. In order to mean something for the elderly, Serve the Grey has taken matters into its own hands and made Christmas pieces that will be distributed to the clients of Damast. We hope to bring the Christmas atmosphere into the living rooms.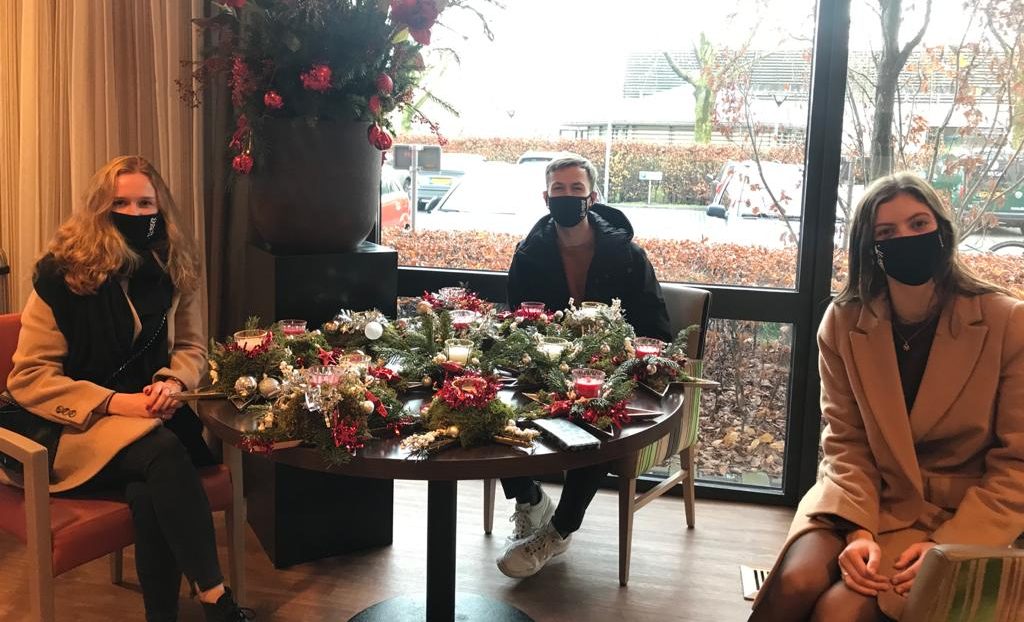 Serve the Kids / Serve the Green: December 17th we went by car to houses that still had old toys that they didn't use anymore. We could use these toys for our campaign with 'Het Vierde Geschenk'. The old toys will be repaired, sorted and handed out after the lockdown to children who are short of money at home.
Serve the Brave: On Saturday 19 December, Nienke and Hélène of the Serve the Brave committee gave a helping hand with Brabant Maatjes' Christmas walk. Brabant Maatjes organizes activities for lonely young people, something that is especially important in these times. There was a nice route in Stadsbos013 with lots of lights and Christmas decorations. Participants walked along the route and encountered various acts including musicians and Christmas dolls. We were along the route with a Christmas quiz. It was great fun to be part of this wonderful Christmas tour for the enthusiastic participants! All measures surrounding Covid-19 were well enforced and the plan was approved by the councilor of Tilburg.