Written by: Ashley van den Adel
Last Tuesday, February 16, committee members of Serve the Brave and Serve the Kids organized a carnival afternoon at CareHouse. CareHouse offers accessible and development-oriented support in the home situation for children and young people with developmental disabilities such as Autism or ADHD and their families. At CareHouse they believe that people can do much more than they think themselves and that you get the best out of it if you focus on what you can do and combine your interests with your talents.
The afternoon started with eating pancakes. The children helped very well with baking pancakes and then decorating them. After that they obviously really enjoyed it.
Then the children started with some crafting. The table was full of diamonds, glitter and finger paint and the children could unleash their imaginations on carnival masks. Everyone has turned it into something beautiful.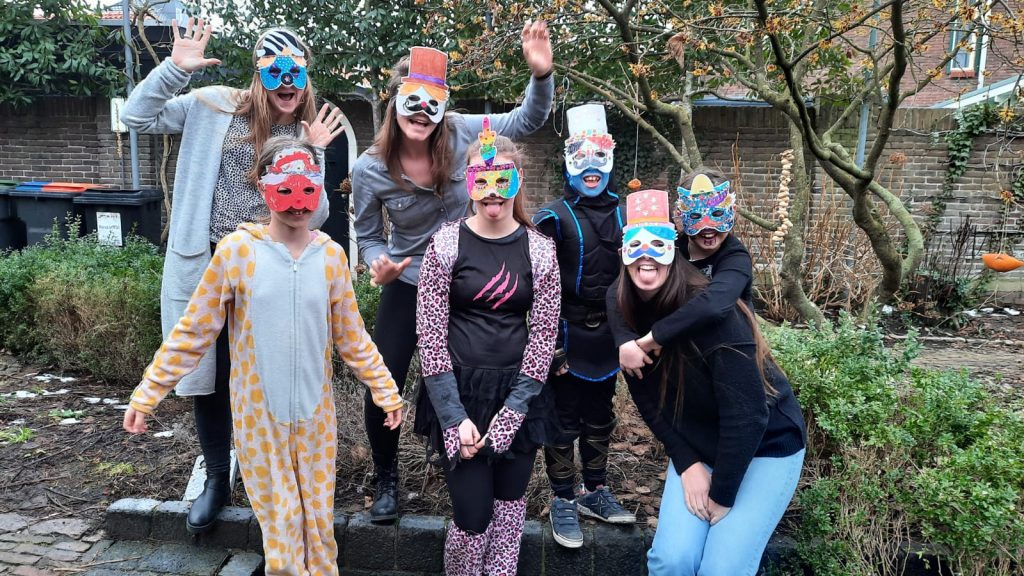 The end of the afternoon was was all about carnival music, boardgames and confetti. The disco ball was on and the children went wild in their carnival clothes. All in all a very successful day!