Serve the Green pubquiz
On Wednesday january 12th Serve the Green organized a green resolutions pubquiz. 18 teams competed for first place. The winning team received a nice (green) package delivered to their home. This activity was a benefit activity, which means that the proceeds, which have become an amazing amount of 150 euros, will be invested in future activities of Serve the Green! We would like to thank all participants for participating. It was a successful evening!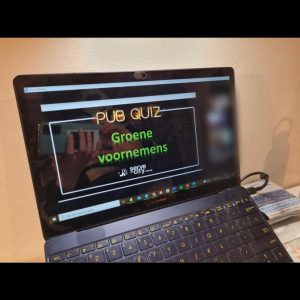 Buddy profiles
The buddy profile project has started again! Covid-19 still has a lot of influence on our lives. For example, it causes a lot of loneliness among the elderly and among students. That is why we are going to work again with the buddy profiles. In this project we match elderly people with students based on their activity preferences and how often they want to interact with their buddy. For example, it may be that you and your buddy play a game together once a week or that you became phone buddies. These little things can already make a person happy. That you want to do with your buddy and how often a week is completely up to you! Would you like to participate in the buddy profile project? Then register quickly via this link.