Council training
On February 16, Serve the Wisdom organized, together with the council registry, 'A Look Inside the Council'. An evening where students could get acquainted with the city council and the work of the council members.
Hiwot attended the evening and tells about her experiences: "The information meeting with the councillors was very informative. The pleasant and accessible atmosphere ensured an open discussion, where we talked about the involvement of young people in local politics. The council members pointed out to us the importance of youth participation when it comes to topics that are relevant to young adults, such as student housing."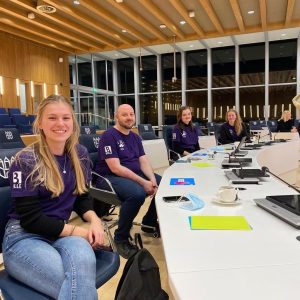 Valentine's Day Packages Serve the Grey
Monday, February 14 was also the theme of Valentine's Day at Serve the City Tilburg. In collaboration with student organization Plato and Stichting met je Hart, Serve the Grey was able to give a lot of elderly people a boost by sending them care packages with all kinds of nice things. We would like to thank all the volunteers who helped us. In addition, we would like to say a special thank you to Albert Heijn Korvelplein, Intratuin Tilburg and Ici Paris XL for donating items for our packages.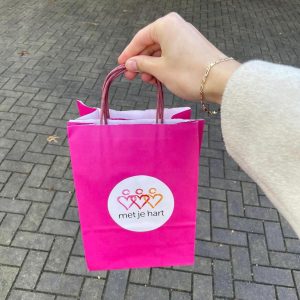 Handing out drinks by Serve the Gentle
Last week Serve the Gentle handed out coffee and tea on the campus of Tilburg University to pay attention to the theme "loneliness". We were able to make students happy with a hot drink and gave them the message to start the conversation about loneliness. During a number of conversations with students, it emerged that many people have come into contact with loneliness because of the corona measures and how important it is to make the subject open for discussion.
Have you ever experienced loneliness? Do you know someone who experiences loneliness? Start the conversation and discuss what you can do for each other!