Serve the City Tilburg is looking for its 10th board! Are you interested in a year on the board and are you curious about our functions within our board? Then read on and keep an eye on our socials and website, because in the coming days each board member will have her say. They will share their experiences about their year at Serve the City Tilburg and explain what their function entails. Today it is our Secretary's turn.
Enthusiastic? Then apply quickly for the 10th board! Send your CV + motivation to voorzitter@servethecitytilburg.nl before April 11!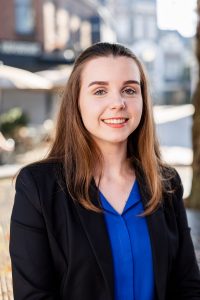 Who are you and what is your function within the board?
I am Irene Linderhof, 22 years old and this year the secretary of Serve the City Tilburg. Besides my year on the board I am also a master student of Clinical Psychology. As secretary I am the contact person for our volunteer committee. For example, I conducted the introductory talks and half-yearly evaluation talks. Also, I am the contact person for our day volunteers. Because of this, I am also the contact person for organizations that can really use the help of our day volunteers! I am administrator of the info-mail and take minutes of the board meetings. This year I am also coordinator of Serve the Green, our committee that strives to make Tilburg more sustainable and greener!
Why did you start doing a board year? And is it easy to combine with other obligations?
The year before I joined Serve the Homeless, I liked it so much that I wanted to get more intensively involved with the organization. I had not yet started looking for an internship for my master's, so I quickly made the decision to postpone my internship for a year and to do a year on the board. Running an organization was a good challenge for me, which also allowed me to develop myself. A year on the board looks good on your CV and it broadens your network, because we regularly work together with different organizations and student associations. I'm currently following my master's subjects and work one day a week at schools throughout the Netherlands. The board year can certainly be combined with other obligations!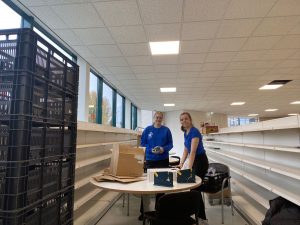 Why did you choose Serve the City to do a board year, and not another association?
I joined Serve the City because of the fun atmosphere at some of the activities I had participated in before joining a committee. After the fun committee experience, I decided that this just had to be the organization where I wanted to do my board. How fun it is to be a board member of an organization that serves so many different audiences in the community!
Why did you choose your current position?
I like to take a structured approach, which is reflected in the position of secretary. I was responsible for volunteer applications, introductions and committee placement, where it is important to have that skill. Also, I just really enjoy interacting with our volunteers and knowing what they are up to in addition to their part in our organization. In addition, my mom always calls me a "typist," which I think goes without saying since taking minutes is my job, haha!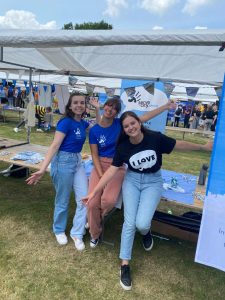 What did you learn from your board year? Would you be able to apply this later?
Communication is really key. Of course, everyone always says that, but it's really true. There are many things involved in maintaining an organization and it is very important to communicate well. I have also learned that I have to let go of things a bit more. I'm the kind of person who likes to have control over everything, but that's not always possible (and necessary).
What is the most memorable thing about this (corona) year?
The gratitude of the target groups, but also the gratitude of the organizations we work with. It's great to be able to do something for both as secretary! In addition, it is cool to see that every week there are still applications from students who would like to mean something to others.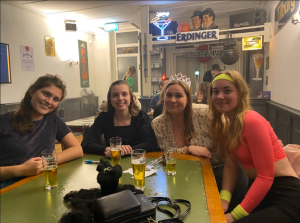 What message do you want to give your successor?
Do it! Step out of that comfort zone and go to that get-together you may have been nervous about. Express your ideas, because so much is possible. But also, above all, enjoy every moment because it flies by.