In the month of May there are again many fun activities organized. Curious about the activities? Then read on!
Benefit music bingo Serve the Homeless
Last month Serve the Homeless organized a SUMMER MUSIC BINGO for their benefit activity. It was a very pleasant and successful evening with lots of singing and chatting. The songs were all about summer, with the wonderful weather coming in the next few weeks. The proceeds for this music bingo will go towards an activity with Traverse, a local shelter for the homeless. Congratulations to the bingo winners and thank you to all who attended and to Café Bolle for helping to make this fantastic evening possible!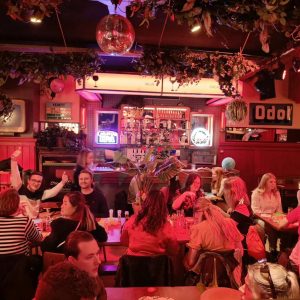 Seniors Liberation Festival
On May 5, Serve the Grey celebrated freedom during the Seniors Liberation Festival! Together with the organisation of the Student Liberation Festival we talked about freedom with the elderly while enjoying a drink and a pastry. This resulted in the most beautiful conversations about what freedom means in our society, both for students and seniors. We would like to thank the students and elderly people who were present for coming. It was a successful morning!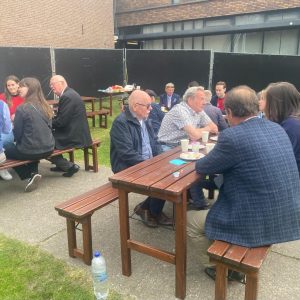 Serve the Dinner
On May 6, we planned an activity that returns every year, namely: Serve the Dinner. On this day we, together with T.S.V. Plato, put children with a mental handicap of Amarant in the spotlight. The afternoon began with doing fun games and crafts. Then the activity ended with eating pancakes. Everyone could decorate his or her pancake as they wished. This resulted in the most beautiful creations. The children have really enjoyed this afternoon, so again it was a fun activity!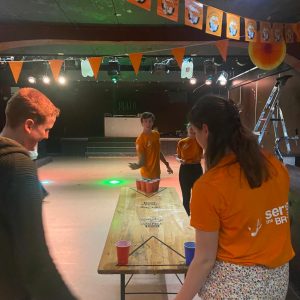 Announcement Candidate Board 2022-2023
We are proud to introduce to you the candidate board X for academic year 2022-2023:
– President: Sanne Nagtzaam
– Vice-chairman: Hannah Kristalijn
– Secretary: Sanne Vonken
– Treasurer: Inge Bril
– PR-Commissioner: Kiara Hardus
We are already very proud of you and want to wish you a lot of success and fun next year!
As of August 1st, board IX will resign and board X will take over.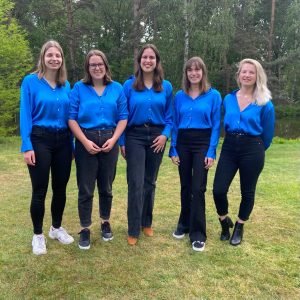 Benefit auction Serve the Kids
Last Wednesday, May 18, the committee Serve the Kids had its benefit activity at Café Bolle. Many nice sponsored products were auctioned and a nice amount of € 568 was raised! It was a very successful evening!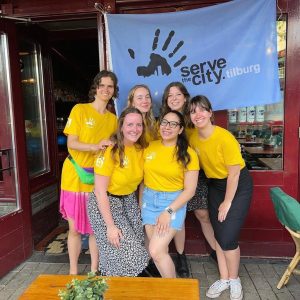 Volunteer Activity #5
On Monday, May 16, it was already time for our fifth volunteer activity. This time we sang our lungs out during an evening of karaoke. It was a great night again!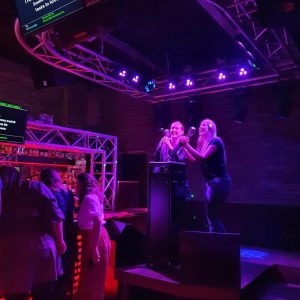 Night University
Last week Serve the City Tilburg was present at Night University 2022. On this evening our goal was to create awareness among the residents of Tilburg about sustainability. It was a successful evening where we were able to give many visitors something to take away about sustainability.