In the month of december there are again many fun activities organized. Curious about the activities? Then read on!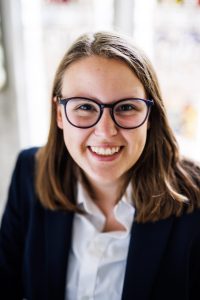 Meet our…
Over the next few months, this year's board members will be introduced in turn. Briefly, we will tell a bit about our positions and give a peek into our daily lives!
I'm Hannah, 21 years old and studying journalism for over 4 years now. I come from beautiful Zeeland, but have been living at 'Huize Vertraging' with 4 amazing roommates for 3 years now. I love a good book, games and a nice special beer. I am also active at Navigators, where you can find me a large part of the time!
As Vice-Chair this year I am busy with the expansion to HBO and MBO, I do acquisition and keep in touch with the volunteers. So my tasks are very varied, making my weeks never boring!
Peppernuts for the Ronald McDonaldhouse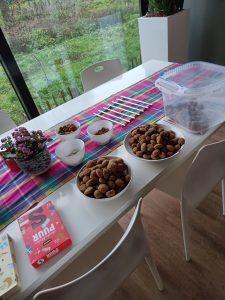 On December 2, the committee members of Serve the Brave gathered in the kitchen of community center 'de Poorten' in good spirits to bake a load of peppernuts. The peppernuts, despite the lack of gluten or lactose, turned out to be immensely tasty!
The following day, two of the committee members delivered the huge load of delicious cookies to the Ronald McDonaldhouse, located next to the ETZ Elisabeth Hospital. The Ronald McDonaldhouse offers a place for rest and relaxation to parents whose children are hospitalized for various (medical) reasons.
Cycling for the Climate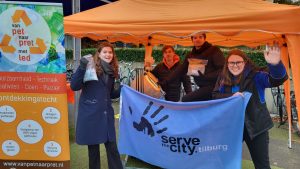 Tuesday, December 6th, committee Serve the Wisdom was at the university with bikes to recycle plastic. By cycling, they broke down bottles into material to make lamps. In this way, they recycled unusable plastic into a beautiful chandelier. In total there was enough recycled material to make three new lamps. We are immensely grateful for all the enthousiastic students that cycled that day!
More info about this project can be found at @vanpetnaarpret or at www.kroonluchter013.nl
Oliebollen from La Trappe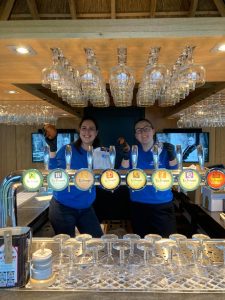 On December 30th and 31st, there were again oliebollen for pick-up at La Trappe! These oliebollen were baked a
ccording to the recipe of the chefs of the proeflokaal and in them you can taste the subtle but unique flavor of La Trappe Blond! The oliebollen could be picked up at the proeflokaal of beer brewery 'de Koningshoeven' and for every bag of oliebollen sold, €2,50 goes to Serve the City Tilburg.
During pick-up days Sanne, Inge, Hannah and Zandra managed the collection of the oliebollen. The hard work ended that day with, of course, a La Trappe beer!
Looking ahead…
January 5th                  Baking Pancakes at Villa Pardoes – Serve the Brave
January 16th                Blue Monday – Serve the Wisdom
January –                      Boardgame day – Serve the Kids
Serve the Festivities!
In verband met de feestdagen zullen wij een korte adem pauze inlassen vanaf 24 december tot en met 8 januari. Na deze periode zullen wij weer contact opnemen met allen die in de tussentijd bericht hebben.